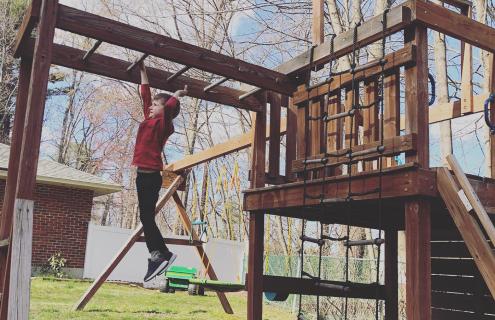 Donate to Elliot's "121 Club" efforts.
Elliot Perry is a dedicated Children's Hospital at Dartmouth-Hitchcock (CHaD) ambassador who is committed to giving back to CHaD, the place that he and his parents credit with saving his life. In 2011, Elliot was born almost four months early, at just 1 lb. 9 oz., and given an 18 percent chance of survival. After 121 days in the Intensive Care Nursery at CHaD, Elliot was released from the hospital and able to go home to his family. He has had more than 50 surgeries and procedures in his young life and continues to receive care at CHaD. Elliot and his family have raised more than $100,000 for CHaD to date. Now he's on a mission to raise an additional $121,000 to get playgrounds built at CHaD in Lebanon and Manchester with his "121 Club" campaign.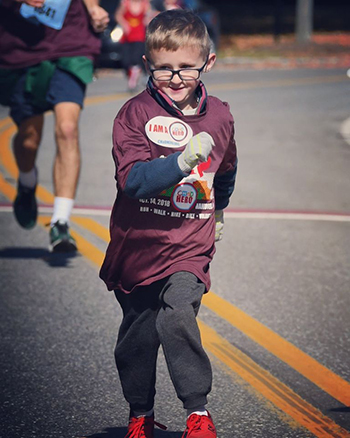 It is the Perry Family's hope that these playgrounds will help create an even better patient experience for CHaD families, allowing them to take breaks during long visits and build positive coping skills. They also envision the new CHaD outdoor play spaces as a tool to help children to develop gross motor skills. Most importantly, they want the playgrounds to be accessible to all CHaD kids. 
Watch Elliot and family's interview with NH Chronicle.